Sleeping Romance
NEWS:
A new video of "December flower [Chamber music version]" is online:
 "Fire&Ice" VIDEOCLIP: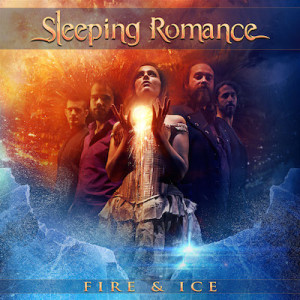 We're really proud to present our brand new single entitled "FIRE & ICE"!
You can get it in digital format at iTunes and Bandcamp or stream it at Spotify.
The digital single includes two additional tracks: a "cinematic version" of "Fire & Ice" as well as a re-recorded version of "December Flower".
We hope that you'll enjoy it, and thank you so much for your support!
Purchase the single at Bandcamp here:
https://ulteriumrecords.bandcamp.com/album/fire-ice
A music video for "Fire & Ice" is recorded, and will be released during the coming month. More updates will follow!
 We're really excited to announce that we'll return on tour  in March 2015.
March 13th: Elements of Rock – Uster, Switzerland
March 15th: VolumeMax Fest IV  - Brno, Czech Republic
March 16th: British Rock Star  - Bratislava, Slovakia - with Dragony & Signum Regis
March 17th: ExitUS – Prague, Czech Republic
March 19th: StudioGonz – Gouda (NL) – with La Ventura
March 20th: The Mix – Wolvega (NL) – with Veritas Infinita
March 21st: Ukien – Kampen (NL) – with Sin7Sins & La Ventura
March 22nd: De Pit – Terneuzen (NL) -with La Ventura
June 5th: Stones Caffè with Signum Regis, Vignola (MO), Italy
June 6th: Rock for the king – Prato, Italy
August 1st: Freakstock Festival, Allstedt, Germany
November 14th: Brainstorm festival  - Apeldoorn, Netherlands